The Most Popular Smart Appliance Brands and Models in 2022

CUJO AI Labs have developed industry-leading machine learning algorithms to detect, identify and categorize connected devices by analyzing their connectivity patterns. Large network operators use our device intelligence solution to support key functions of their services without relying on MAC addresses or hostnames. Device identities are also key for modern cybersecurity: if a smart home appliance is acting out of character (for example, participating in an IoT botnet), both the end-user and the network operator can be alerted about the suspicious activity. To share just some of the insights that are available thanks to this solution, we publish free annual device statistics reports. This article is based on data from 2021-2022. For more, download the full report, which covers over 1.7 billion consumer devices in North America.
Gaming Consoles, Smart TVs, Streaming Devices Stay Popular
Connected entertainment devices remain extremely popular among North American households, and the dynamics among gaming console use has not changed significantly since our last review in 2021. Nintendo and Sony continue to compete for most consoles in use, but the Nintendo Switch is the most popular console model, as the PlayStation 5, Xbox One S and Xbox One trail behind PlayStation 4.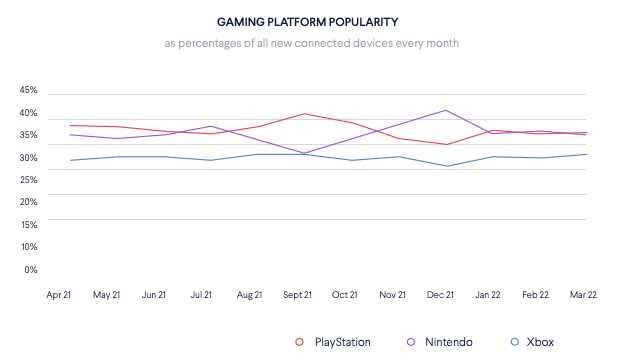 Overall, smart TVs make up over 4.2% of all connected devices, while video streaming devices make up around 3.5%. Their shares of the connected appliance ecosystem are changing, as smart TVs and streaming devices make up a smaller part of all new connected devices every month (around 3% and 2%, respectively). Both of these device types were not as popular as tablets, smart watches or game consoles during the holiday season, as you can see in the chart below. For more detailed information about the popularity and trends of these device types, download our free report.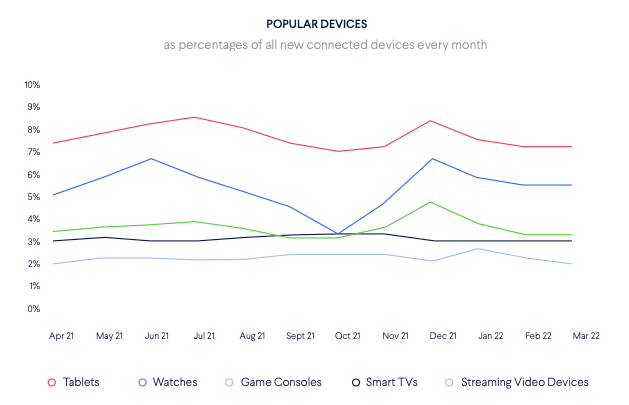 Get the Full Picture
CUJO AI's latest report covers real-world data about 1.7 billion devices on 50 million home networks.
Trending in the Smart Home: Energy IoT Devices
Energy management is becoming a key consumer concern, and we see a growing trend of popularity in energy management devices (around 10% annually). Our data shows that smart lighting solutions and outlets were quite popular during the last holiday season, showing how consumers are leaning toward more sustainable IoT appliances in the face of higher energy costs and environmental impacts of energy consumption.
Energy Management Devices, Connected Outlets and Smart Lighting Appliances
In the last year, smart energy management appliances have grown in popularity by around 10%. Overall, these devices are still quite niche, making up just around 0.016% of all connected devices. Nevertheless, when we consider that an average North American household has over two dozen connected devices, the growth we are seeing in this category is quite significant.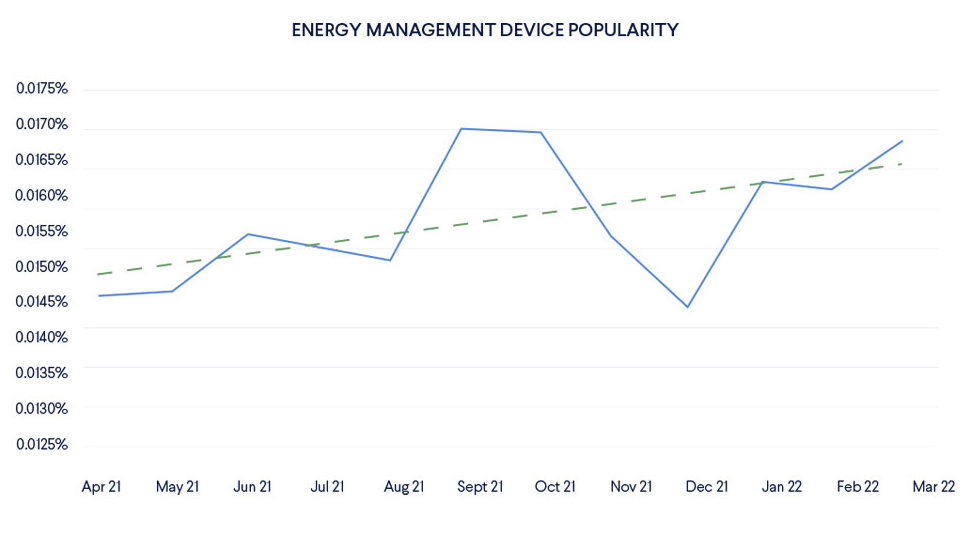 Quite a few brands are active in the energy management device space, with Enphase leading the ecosystem (46%). Nevertheless, we expect this category of devices to grow as more consumers set up solar batteries, electric car chargers and other energy management equipment in their homes.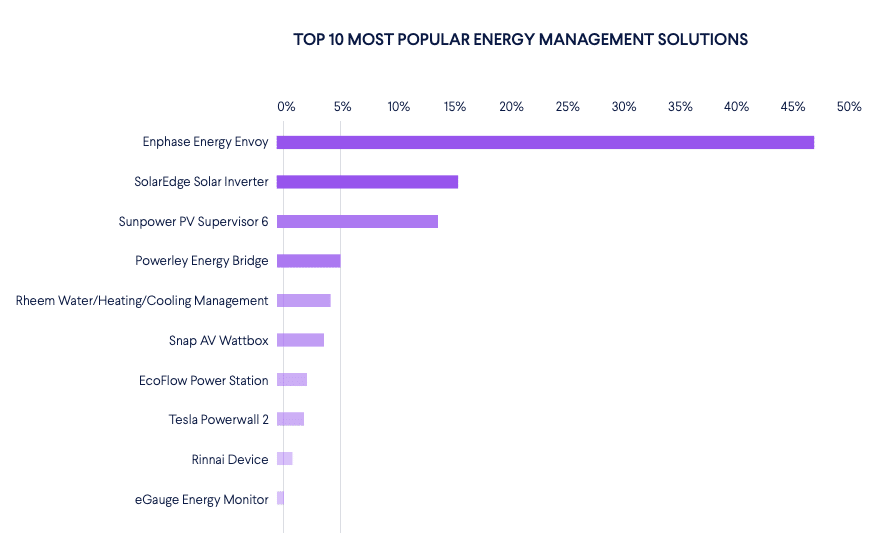 There are millions of individual energy appliances in today's households, most of which are smart lighting solutions, outlets and plugs. Their recent spike in popularity during the holiday season might indicate a growing consumer desire for better energy consumption in the home. This will be an interesting area to follow in the coming years.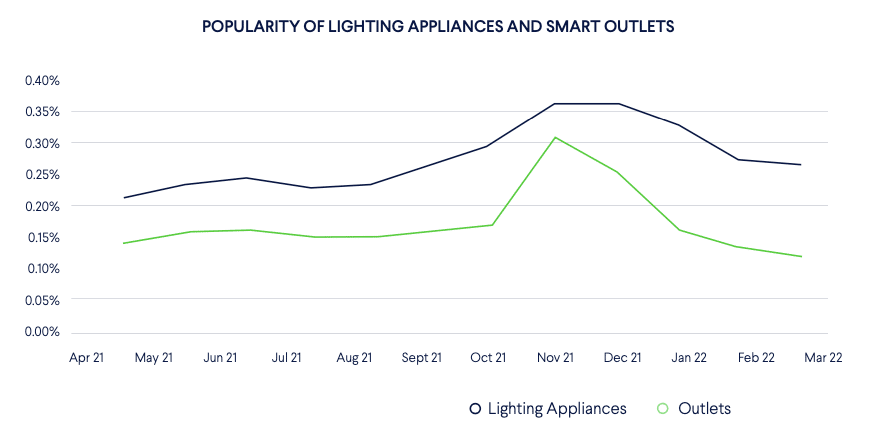 There are quite a few brands in the smart lighting space. Amazon's smart plug is leading among the smart outlets, with TP-LINK also showing strong numbers with several of its models.
The Most Popular Smart Home Lighting Appliances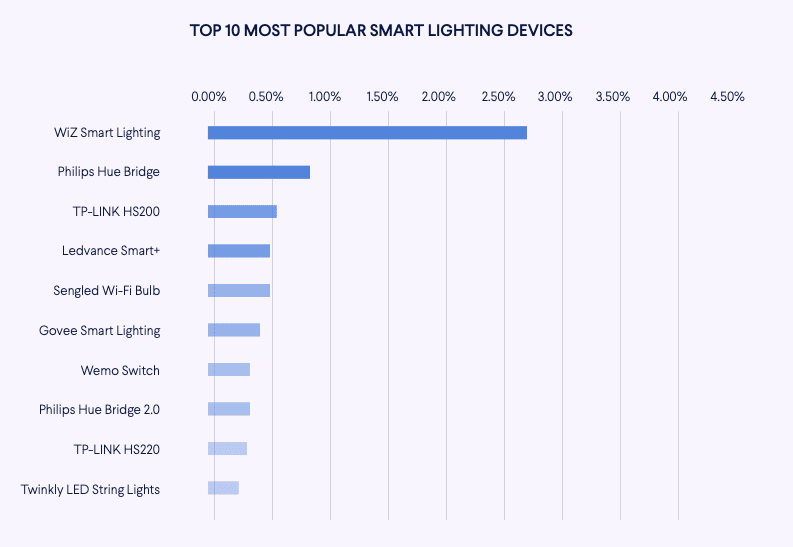 The Most Popular Smart Outlet Models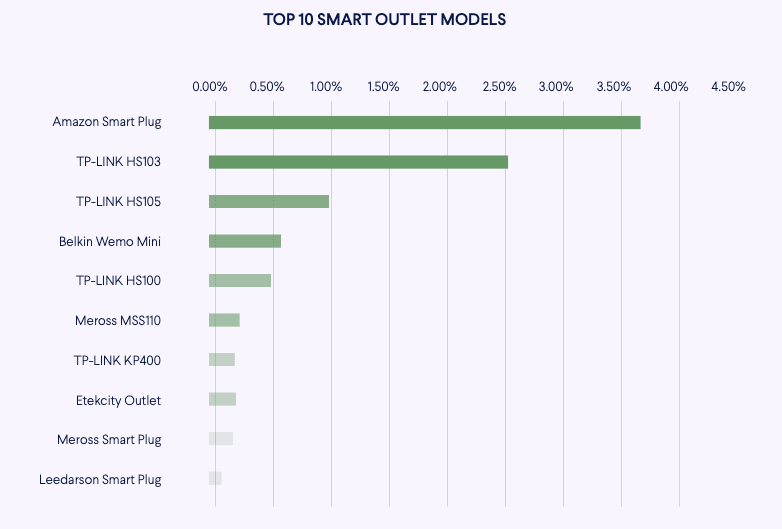 Home Robots
Vacuum cleaners and other robots are quite popular holiday purchases, and iRobot, the maker of the Roomba, is dominating the space with over 72% of robots in use.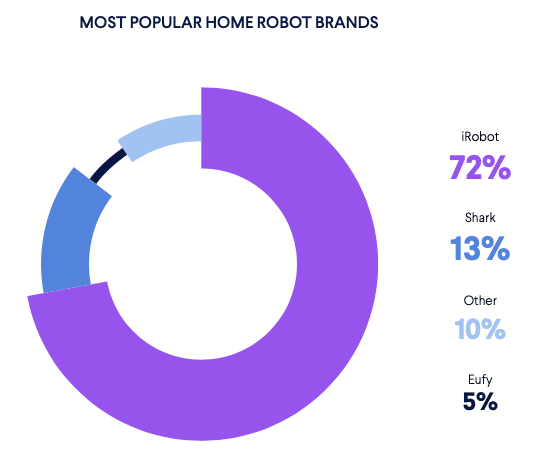 Home Automation Systems in Decline?
Smart home automation systems might seem highly niche in the overall scale of connected devices. Yet these devices should be seen more as the consumer-facing enablers of home automation: a single IoT hub might empower dozens of sensors, cameras, thermostats, lighting and other solutions in the home. Our data shows that smart home automation devices had a decline in relative popularity during the holiday season, when compared to other devices. Nevertheless, they still make up an average 0.08% of all new devices coming online every month. We have added a trend line to the following graph to show a decline in the popularity of these devices. A probable cause of this is the fragmentation of the
IoT device ecosystem
and the vendors' reliance on cloud services to manage IoT devices. It is still anyone's guess whether this decline will continue or if we will see a new automation product sweep the market.

Smart Cars
In the garage, more and more automobiles are arriving with connectivity. Throughout the year, connected cars have gained around 25% more popularity in relation to other connected devices.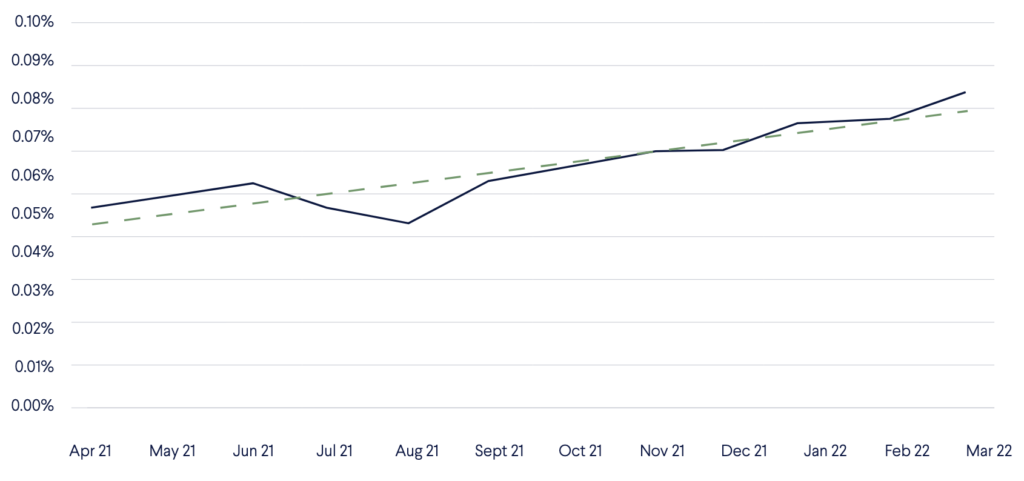 Two brands continue to dominate in North America: Ford and Tesla. The Android-based ATOTO car multimedia systems are also quite popular, likely used to upgrade older cars. For more, read our in-depth review of the connected car ecosystem.
Smart Household Electronics/Appliances
Almost all household appliance brands have smart devices on offer, yet GE has a major footprint in North America with 44% of all connected kitchen appliances. Samsung has 15%, while Thermomix, the apparently very popular multicooker maker, is at 12%.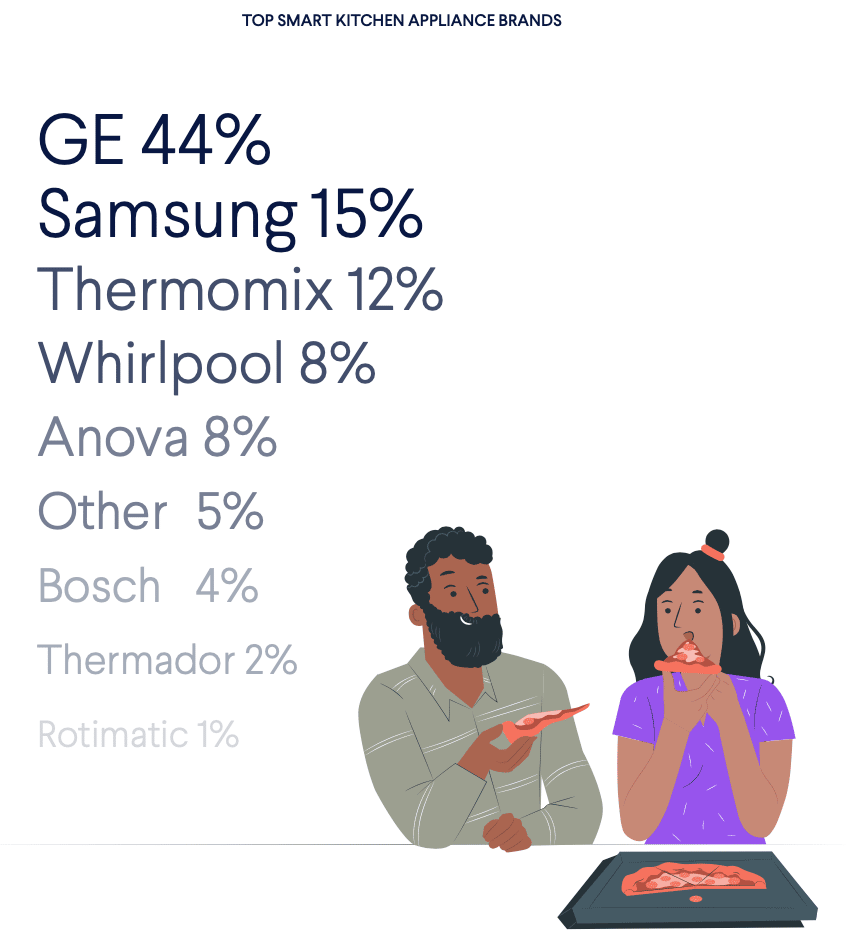 Network Operators and Homes Full of Smart Appliances
Smart appliances create new challenges and opportunities for network service providers. Our data shows that there are tens of thousands of different device types, models and configurations online at any given moment. Providing a satisfying online experience for every consumer is becoming increasingly challenging without knowing their usage patterns, threat profile and general connectivity needs. Leading network service providers use CUJO AI Explorer to gain the precise data needed for effective customer care, network management, product development, and marketing activities. Securing every IoT device on a network is crucial not only for the end-user, but for large network provider too, to preserve bandwidth, hardware and customer satisfaction. CUJO AI Sentry enables a robust suite of multi-layer machine learning-driven cybersecurity that can protect end-users from the most prevailing threats without impacting their online experience.