CUJO AI Celebrates Its 7th Birthday

CUJO AI is celebrating its 7th birthday!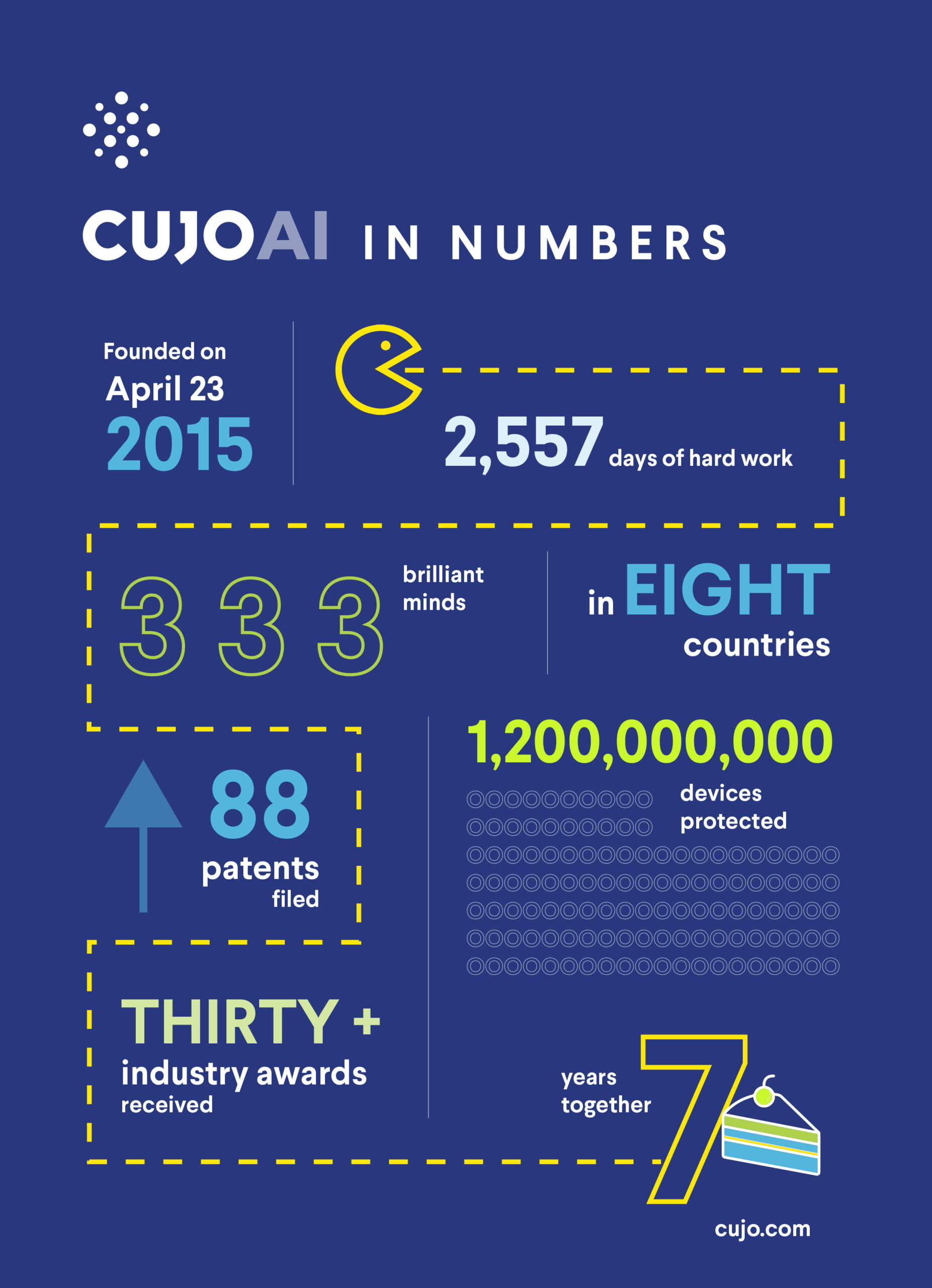 CUJO AI was founded on 23 April 2015. Since then, 333 brilliant minds in 8 countries have built a company that has already won more than 30 industry awards and is currently monitoring and protecting over 1.2 billion connected devices around the world.