CUJO AI Labs Won the FIRST 2020 Virtual Challenge Competition
Posted on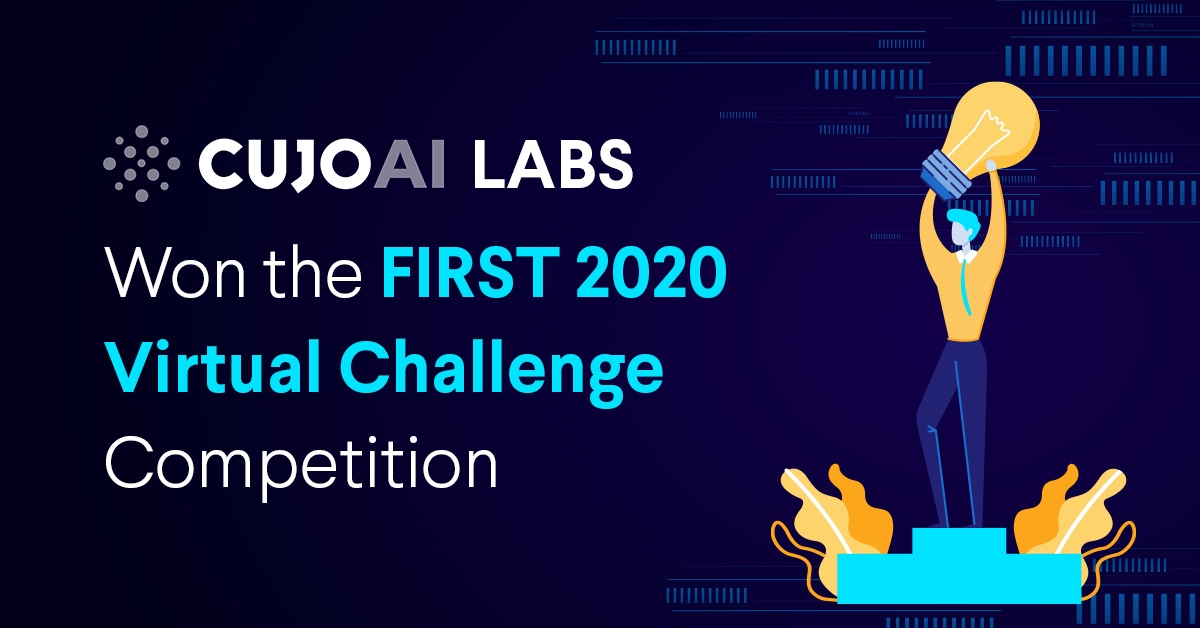 El Segundo, CA (June 29, 2020) – CUJO AI, the leader in AI-powered Digital Life Protection services, today announced they took top honors in the FIRST 2020 Virtual Challenge Competition. This competition seeks to highlight the importance of the capability to use creativity in problem solving under tight schedule and pressure.  
CUJO AI Labs team took 36 challenges and won the first prize of the FIRST 2020 Virtual Challenge competition. The team succeeded in solving 36 different challenges in various specific categories among 273 participants.  
The FIRST Challenge is a series of technical problems designed to provide opportunity to utilize creative technical problem solving abilities to solve incident response inspired challenges. Categories of challenges included: network, cryptography, reverse engineering, programming, miscellaneous, and others like ICS/SCADA. 
"We are proud to be the first in the FIRST competition," says Zoltan Balazs, Head of CUJO AI Vulnerability Research Lab. "Only three teams were able to solve all competition challenges in time and our team was the fastest and we scored the maximum points.  The 3-day competition showed that our team is able to work under tight schedules and pressure solving challenges together. This is a significant proof that our intense and precise work will benefit our customers when we are solving the vulnerability challenges on the markets."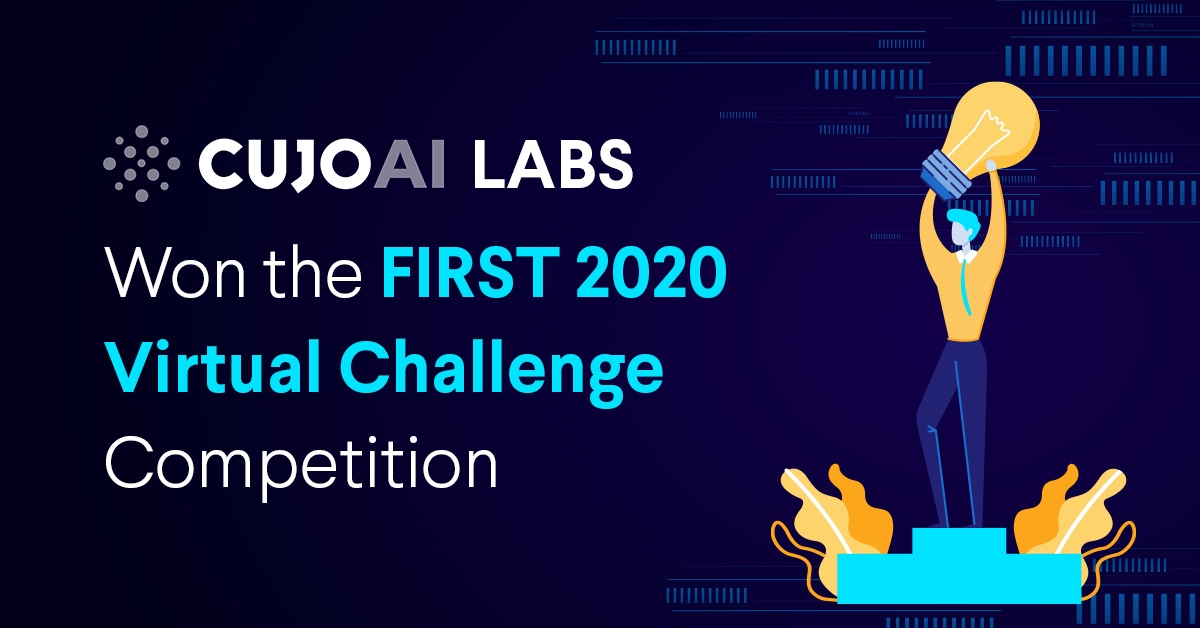 The CUJO AI participating team members were: Albert Zsigovits, Threat Researcher, Dorka Palotay, Senior threat analyst, Filip Savin, Senior Cyber Security Engineer, and Zoltán Balázs, Head of Vulnerability Research Lab. 
About the Virtual Challenge Competition:  
The CTF consists of a series of technical exercises where the participants must find an answer, a flag, and submit to the CTF platform. Every correct flag submitted increases a team's score. New challenges are released daily during the event. A new addition for this year is a collaboration with the U.S. Department of Homeland Security's (DHS) Cybersecurity & Infrastructure Security Agency (CISA) to offer some challenges related to Industrial Control Systems (ICS), in addition to the types of previously mentioned. Read more: https://firstseclounge.org/ 
About CUJO AI: 
Powered by proprietary artificial intelligence models and uniquely built on billions of real-world data points, the CUJO AI portfolio of products is designed to gain a clear insight on how data moves across networks and to digitally protect people and devices, creating a safer smart-living experience in homes, businesses and connected communities. Network, mobile and public Wi-Fi operators around the world utilize the CUJO AI portfolio of products to provide users with a seamlessly integrated suite of value-added services, covering network monitoring and protection, advanced connected device identification, real-time network security, privacy protection, content access control, and digital parenting.