CUJO AI Contributes to the World Economic Forum Digital Identity Report 2020
Posted on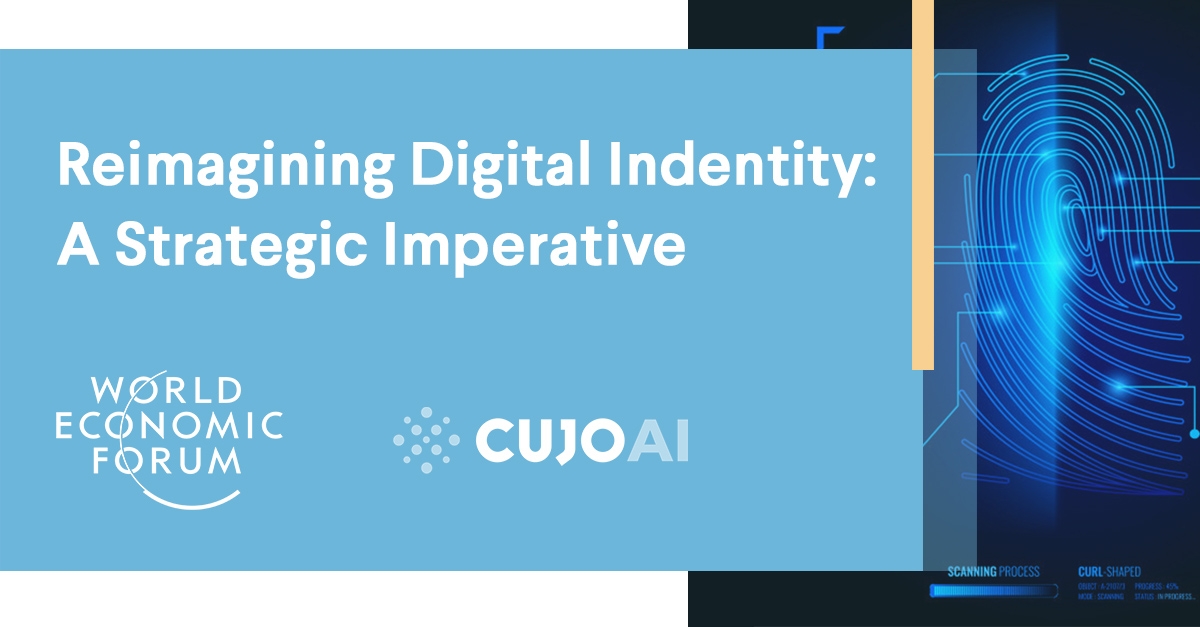 El Segundo, CA (January 29, 2020) – CUJO AI, the global leader in the development and application of artificial intelligence to improve the security, control and privacy of connected devices, announced today their contribution to the released World Economic Forum report named Reimagining Digital Identity: A Strategic Imperative, together with over 50 cross-sector organizations. The paper outlines to the C-Suite the strategic importance of digital management of personal information – to create valuable services while reducing risks for both businesses and consumers.
"It's a privilege to be included in the report released by the World Economic Forum as a contribution partner. As acclaimed Technology Pioneers by the World Economic Forum, each day we are committed to scale our AI-driven digital life security solutions to provide an innovative, secure and personalized connected experience for millions—all while improving their network monitoring, intelligence and protection capabilities," explained Einaras von Gravrock, CEO of CUJO AI.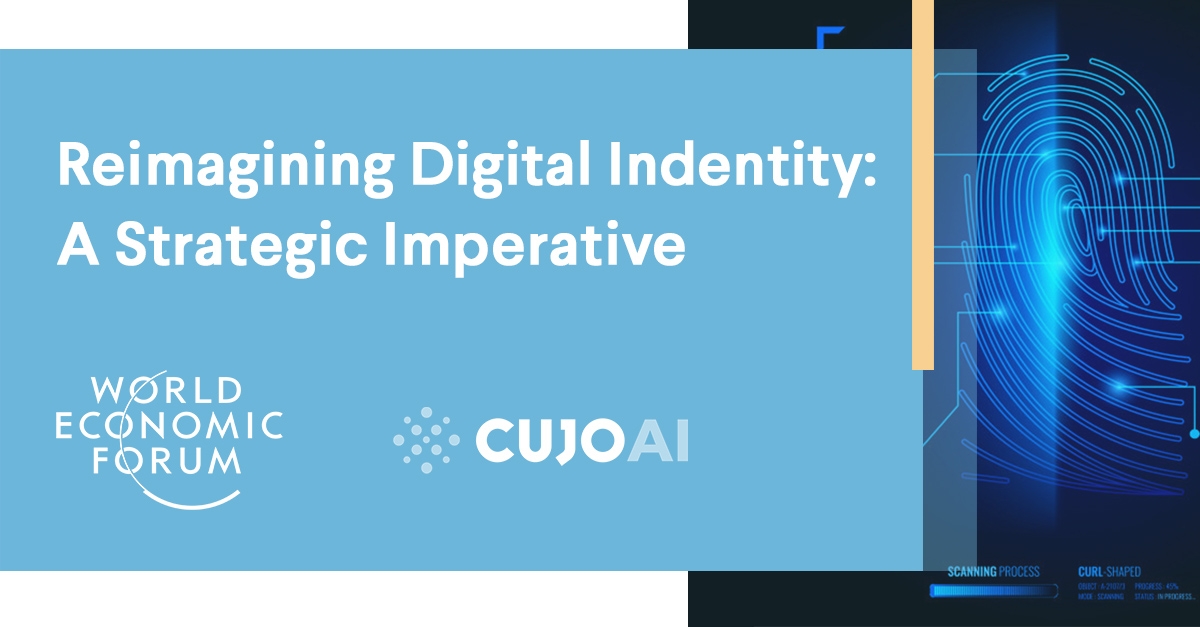 This paper showcases the innovative approaches to digital identity that are unlocking new business value for companies while empowering customers with control of their data and protection of their personal freedoms. It highlights the risks of not getting identity right and the need for collaboration across companies and industries to realize new value. It offers models and considerations for executives to rethink how to approach digital identity in their businesses.
"We feel honored to be selected as one of the contributors to the World Economic Forum report. As technologies continue to emerge and evolve, it is imperative that industries evolve as well. CUJO AI is proud to be an innovator providing solutions that enrich and facilitate data-driven digital transformation, where privacy and security are key," said Indre Deksnyte, SVP of Marketing at CUJO AI.
With over half a billion connected devices monitored and protected daily, CUJO AI brings to fixed network, mobile and public Wi-Fi operators around the world a complete portfolio of products to provide end-users with a seamlessly integrated suite of Digital Life Protection services.
About the World Economic Forum: The World Economic Forum, committed to improving the state of the world, is the International Organization for Public-Private Cooperation. The Forum engages the foremost political, business and other leaders of society to shape global, regional and industry agendas. (www.weforum.org).
 About CUJO AI:
Powered by proprietary artificial intelligence models and uniquely built on billions of real-world data points, the CUJO AI portfolio of products is designed to gain a clear insight on how data moves across networks and to digitally protect people and devices, creating a safer smart-living experience in homes, businesses and connected communities. Network, mobile and public Wi-Fi operators around the world utilize the CUJO AI portfolio of products to provide users with a seamlessly integrated suite of value-added services, covering network monitoring and protection, advanced connected device identification, real-time network security, privacy protection, content access control and digital parenting.